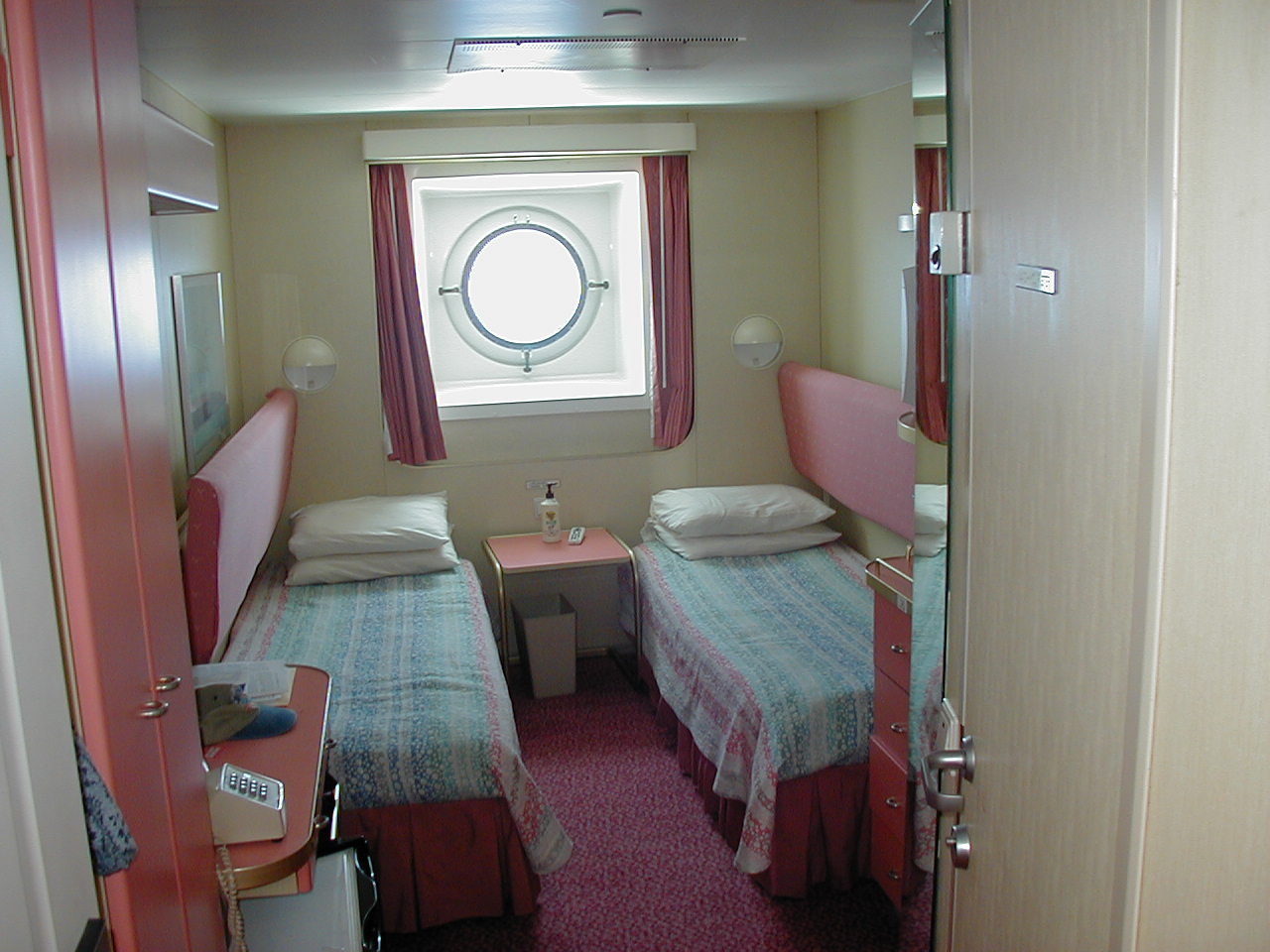 Our room with two twin beds and porthole...stow suitcases underneath beds.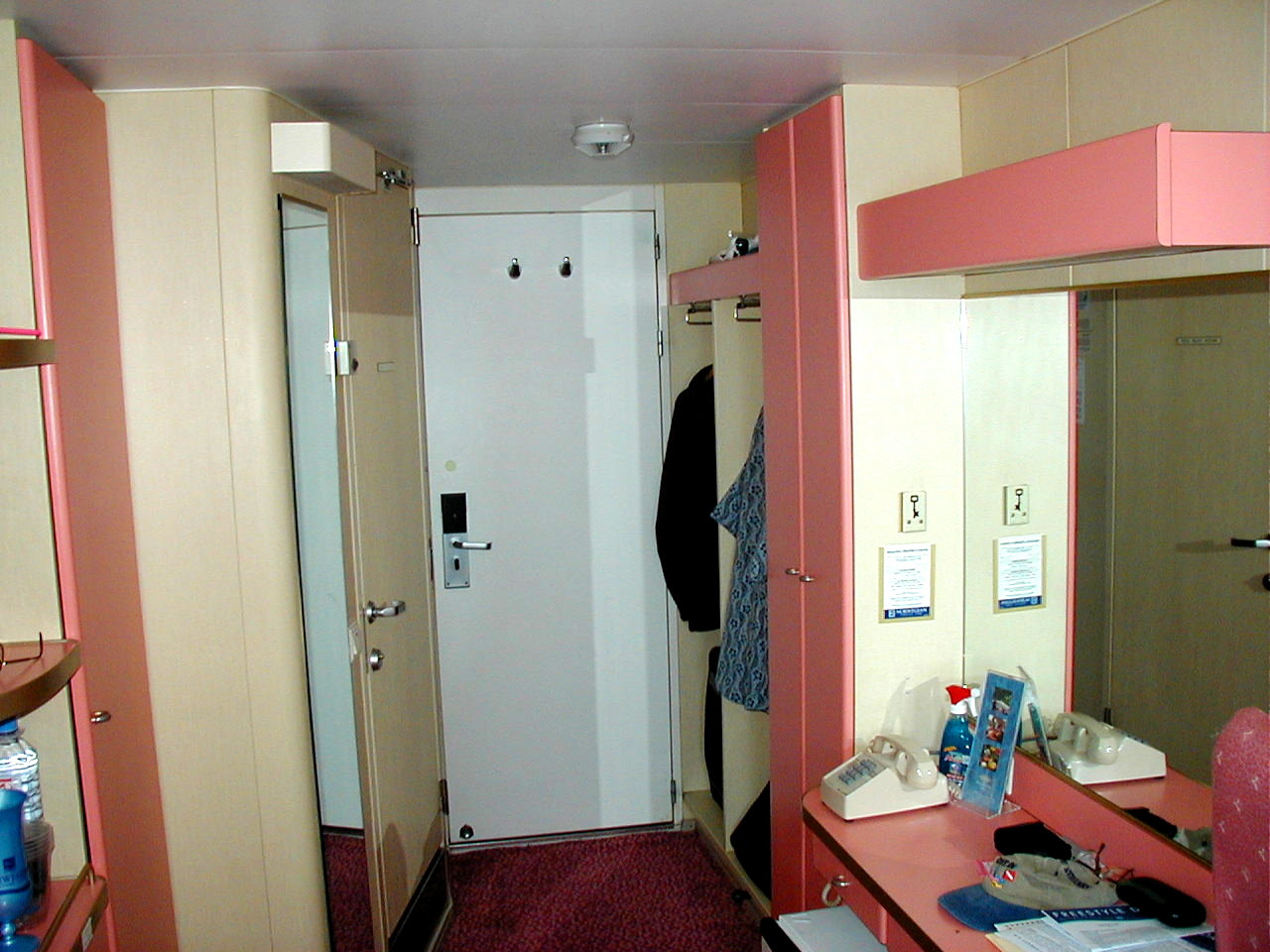 View of stateroom from other direction...lots of storage on right. Vanity/Desk with 2 drawers, closet with shelves and two open closets with hangers.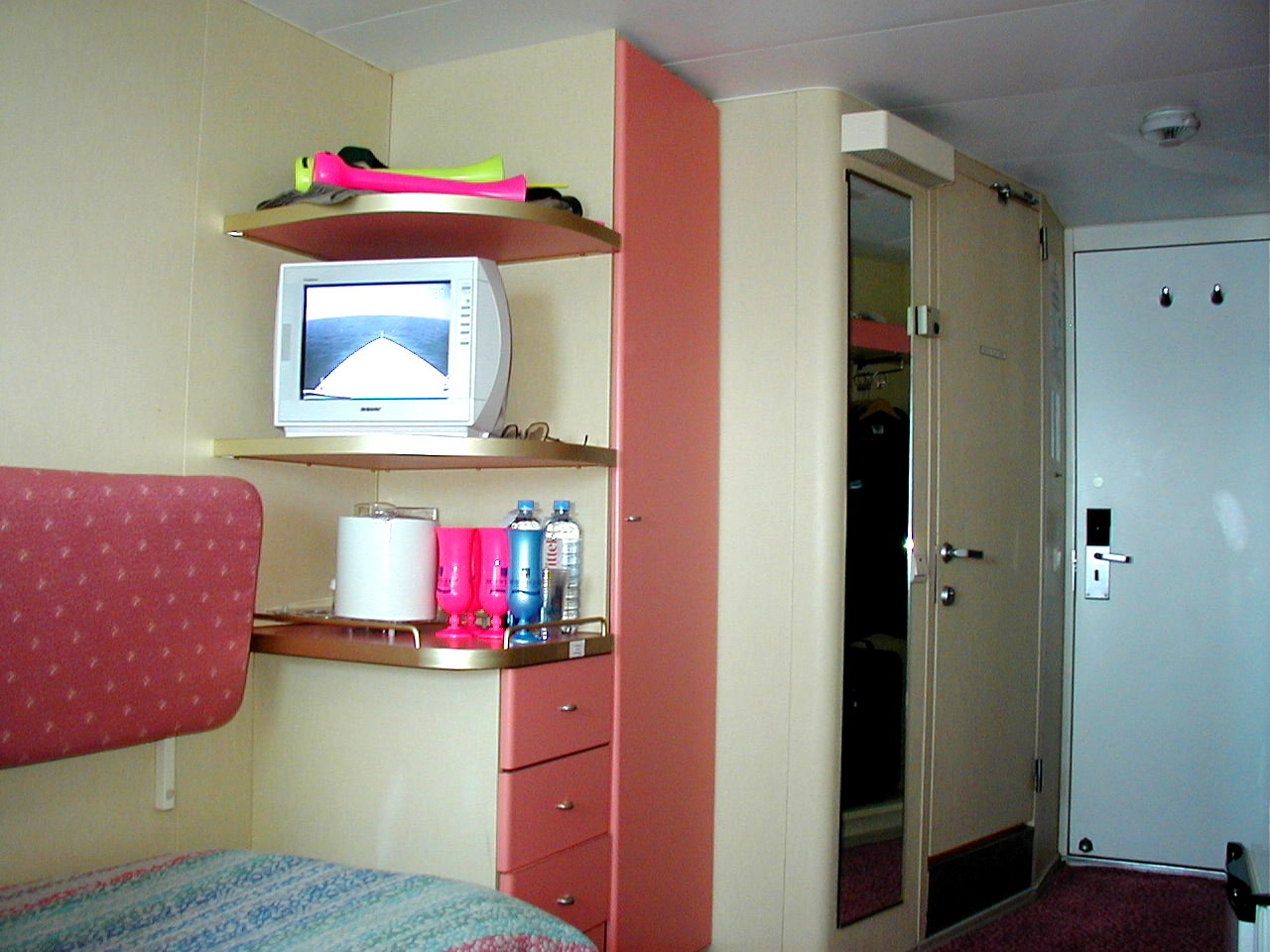 Three shelves with TV...four drawers below...then closet, full length mirror and bathroom.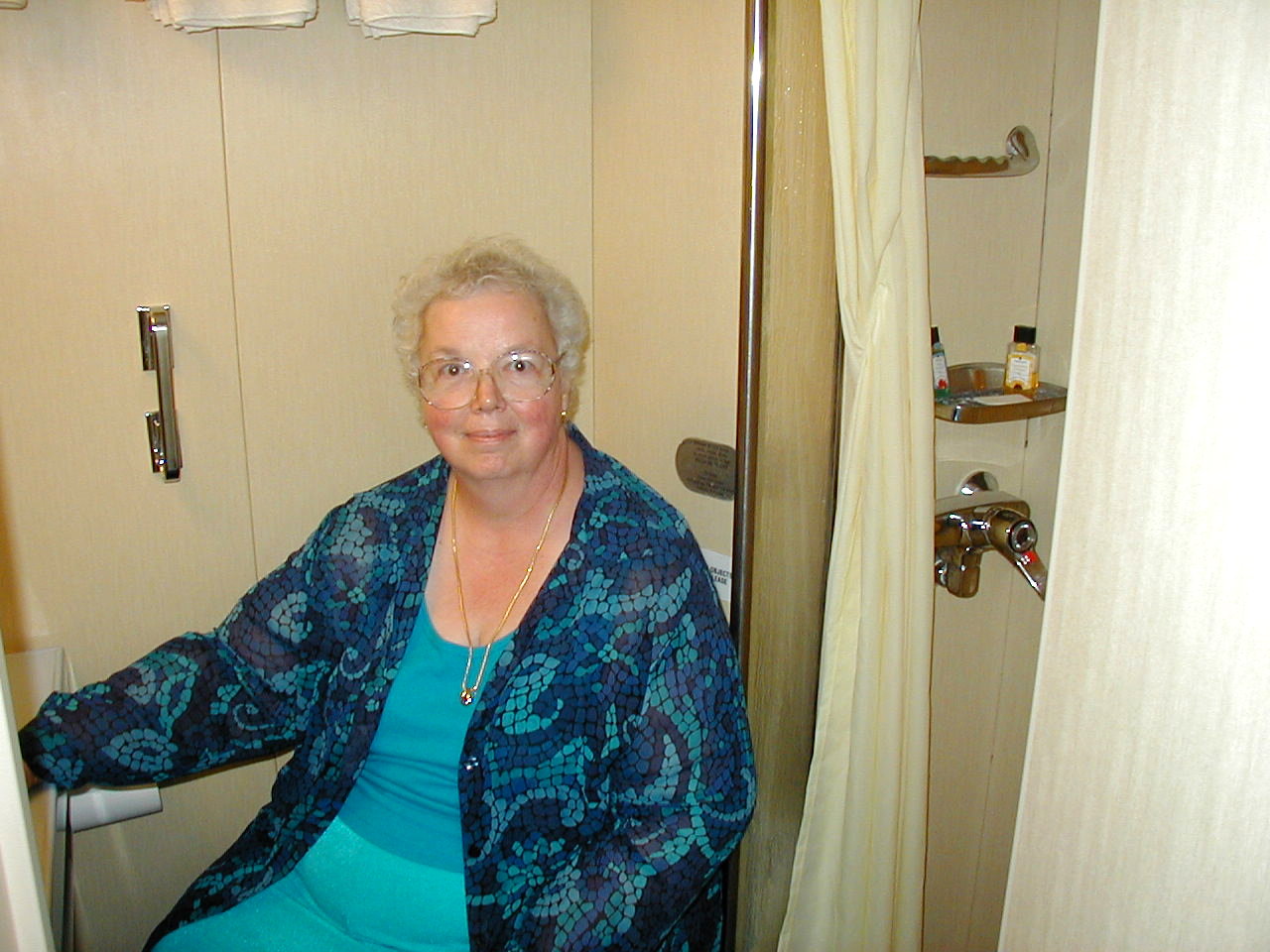 Bert in bathroom seated on the "throne" with hand on sink and leaning against shower. Compact and cozy but it works!!! Storage shelf below the sink and nice hair dryer above.